2020 GRAND NATIONALS
Change of Venue

August 21-22, 2020
Host Hotel:
Wyndham Gettysburg
95 Presidential Circle Gettysburg, PA 17325


www.wyndhamhotels.com/groups/hr/antique-auto-club-of-america
717-339-0020 $139 per night plus tax
Marriott Courtyard
115 Presidential Circle Gettysburg, PA 17325
717-334-5600 $139 per night plus tax


Revised schedule (as of July 24, 2020)
Friday, August 21, 2020
9 am – 5 pm AACA Registration & merchandise sales
10 am – 4 pm Zenith Judging
11 am Race Car & Motorcycle Checks
2 pm – 4 pm AACA Judging School
4 pm – 5 pm Zenith Award Ceremony – on show field
Saturday, August 22, 2020
7 am – 10 am AACA Registration open & Show cars enter
9 am Judges must be on show field
9 am – 2 pm Zenith vehicle viewing
9 am Show field open
10 am AACA Judging of show cars
3:30 pm Awards Ceremony on show field (Approx.)


The meet location – Wyndham grounds:
Located east of Gettysburg, just off Routes 15 and 30, the Wyndham is 10 minutes from Gettysburg


National Military Park and the Gettysburg Battlefield Museum. Downtown Gettysburg is three miles
away. Harrisburg International Airport is 45 miles from the hotel, and Hagerstown Regional Airport is 41
miles away.


All parking including judges, trailer and RV parking will be on the hotel grounds.
The hotel is charging $25 + tax for Self-contained RV Parking – pay on arrival


Gettysburg National Military Park Museum & Visitors Center
1195 Baltimore Pike
Gettysburg, PA 17325
Ph: 717-334-2436
https://www.nps.gov/gett/planyourvisit/visitorcenters.htm


Hours: 9am-4pm Thurs – Mon
Closed Tues & Wed
Eastern Museum of Motor Racing (15 mi from Gettysburg)
100 Baltimore Rd
York Springs, PA 17372
717-528-8279
https://emmr.org/
View a collection of vintage racecars, artifacts, research library of rare books, and sport of auto racing documents &
photos, plus a gift shop
Museum Hours: April-November Friday, Saturday & Sunday 10am – 4 pm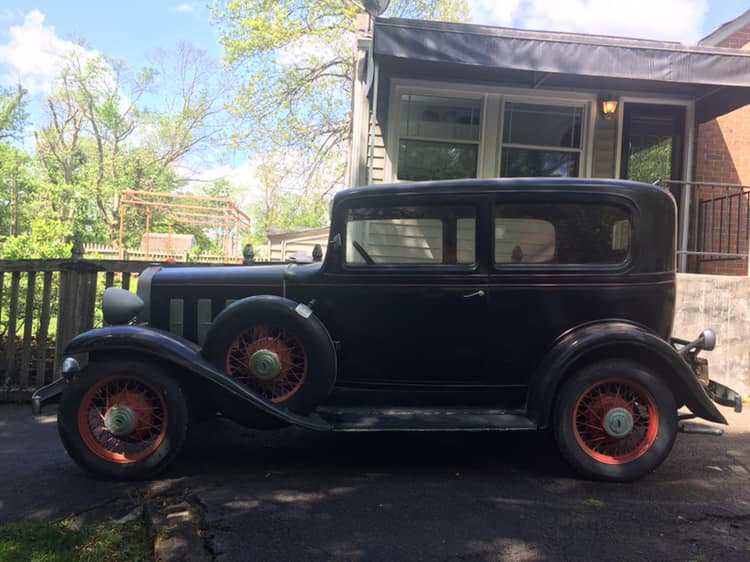 Added 5/8/2020: The following email was received recently from an East Tenessee resident needing help with their 1932 Chevrolet.  If you can help get this beautiful car running, please send an email to [email protected]
My son and I have a 1932 Chevrolet Confederate and need to to find someone who can get it in driveable shape. The car is at my son's home in Knoxville (I live in Kingsport). It rolls, brakes, and steers but does not run. The car has been in my family since my great grandparents bought it new. I'm not really interested in turning it into a show car, I just want us to be able to drive it.
All that being said, would you have any advice in terms of someone we might contact to do the work?