The East Tennessee Region Wheels are Rolling Again! From Sherry Seay, ETR Events Coordinator: 
It looks like the wheels are beginning to roll in the area as numerous events have popped back up.  Cars and Coffee in Lenoir City and the weekly Friday night cruise-in at Foothills Mall in Maryville are both active as well as a weekly Saturday night cruise-in in Farragut.
The Board voted to hold it's first official event on July 18,2020, at the Smoking F Barbeque Ranch hosted by Art Fenzod and Bob Edgemon.  This is a tour to once again see beautiful and scenic rural areas in Loudon, and Roane Counties. 
The plan is to meet at 3:00 PM at the McDonalds in Loudon on Highway 72.  Bobby Edgemon will lead the group.  The tour will end at the Smoking F Barbeque Farm near Sweetwater where we will get to hear a Bluegrass Band playing as well as 'the best Texas Barbeque you ever laid a lip over."  A special pit stop will be made at the Edgemon Family farmhouse in Paint Rock on the way. 
Social distancing will be followed and observed.  It might be a good idea to bring your own chairs, just in case!!  For more information you can also go to the website for Smokin F BBQ at TheSmokinF.com and on Facebook at Smokin F BBQ & Barn.  
For further information, contact Art Fensod at 865-408-0525. 
From Mark McAlpine, VP National Activities:
Here are the remaining AACA national activities for 2020, current as of today (Fri, 12 June 2020). 
    – 21-22 August:  Grand Nationals in Allentown, PA – Updated 11 June 2020
    – 13-18 September:  Glidden Tour (hosted by the VMCCA) in Saratoga Springs, NY
    – 10 October:  Eastern Fall Nationals (show only–no swap meet) in Hershey, PA
    – 19-23 October:  Central Divisional Tour in Broken Arrow, OK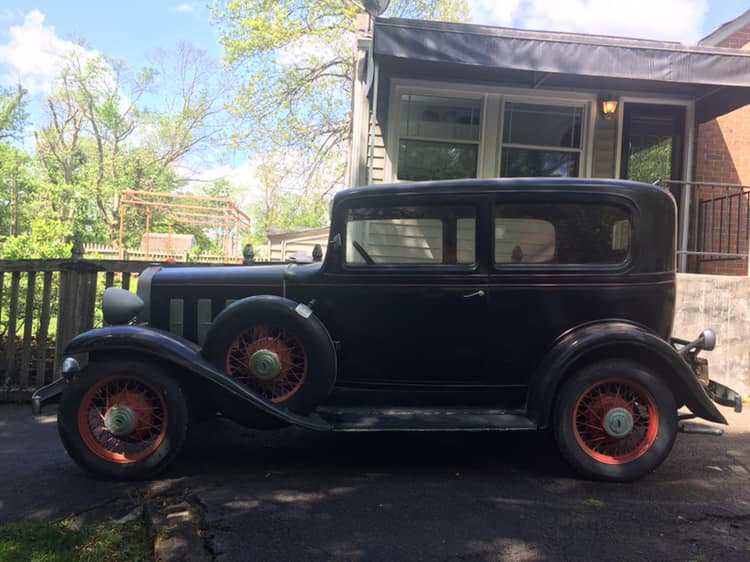 Added 5/8/2020: The following email was received recently from an East Tenessee resident needing help with their 1932 Chevrolet.  If you can help get this beautiful car running, please send an email to etraaca@gmail.com
My son and I have a 1932 Chevrolet Confederate and need to to find someone who can get it in driveable shape. The car is at my son's home in Knoxville (I live in Kingsport). It rolls, brakes, and steers but does not run. The car has been in my family since my great grandparents bought it new. I'm not really interested in turning it into a show car, I just want us to be able to drive it.
All that being said, would you have any advice in terms of someone we might contact to do the work?